WorldTour teams have extra three years to halve carbon emissions before losing license – UCI clarifies
Despite previously stating that men's and women's WorldTour teams will have to halve their carbon emissions by 2027 or risk having their top-tier license revoked, the UCI clarified that the decision will not actually take place until 2030.
In an interview about sustainability with Weekly Cycling spring, published in part in July, UCI president David Lapartient said: "It will be mandatory for them [WorldTour teams] to be carbon neutral in 2030, aiming to reduce their emissions by 50% in 2027 compared to 2019. After 2027 this will be mandatory even to seek a WorldTour licence."
The statement sparked concern from the WorldTour peloton, with Weekly Cycling understanding that several groups were blindsided by the announcement, with some claiming they were not previously informed of the upcoming change. A manager of one of the WorldTour's richest men's teams said CW at the Tour de France that "this is the first I've heard of it."
In the next interview on the CW, However, Lappartient said the non-binding target is for teams to reduce their emissions by 2027, but that it would not be mandatory until 2030.
Insisting that he was not going back on previous statements, but simply had not accurately portrayed the details of the upcoming rule change, Lappartient said: "Maybe I wasn't clear in what I said the first time. We want to do both: reduce our emissions by 50% by 2030 and also be carbon neutral. Half of the journey is in 2027 and it will not be mandatory but a kind of goal. But in 2030 it goes from a target to a mandatory one.
"It will be mandatory [for WorldTour teams in 2030]. It will be part of the license program. Today, the licensing board must verify if they do [teams] you have payment guarantee, you have enough money to pay [riders and staff]the sports level of the team is quite good, if the anti-doping measures are strong, and [in 2030] they should reduce their emissions by 50% and be carbon neutral. This will be another mandatory point in the specification to be a WorldTour team in 2030."
Expanding further on the 2027 target, Lappartient added: "We want an intermediate stage, not mandatory where you can lose your licence, but a degree [in the middle] where we want the team not to wait until the last minute [to adapt to the rule change]."
In the initial interview, Lappartient – who first informed the teams of the change at last November's WorldTour seminar in Monaco – admitted that "as we speak today, some of [the teams] are on board, some of them are more [into] green washing". Responding to reports that some groups are unhappy with the coming change, he said: "We have a shared responsibility and things can only move. [forward] if you are convinced that you should be part of the trip or because you are forced to do so.
"Some of them are already on board. for others, if you don't put the guidelines and specifications or make it mandatory, it's not sure they could succeed. At this point in time, as climate change is something important globally, we can't say it's something we want to get to.
"I have spoken to some of the sponsors and they will also get their teams to do this as it is important to their companies. What can be difficult for them 1692125737 it will be normal in 2030. I'm not afraid. Of course, there are some tweaks to what we're doing right now, [but] in this world where climate change is a reality, for major events to survive, we must also change."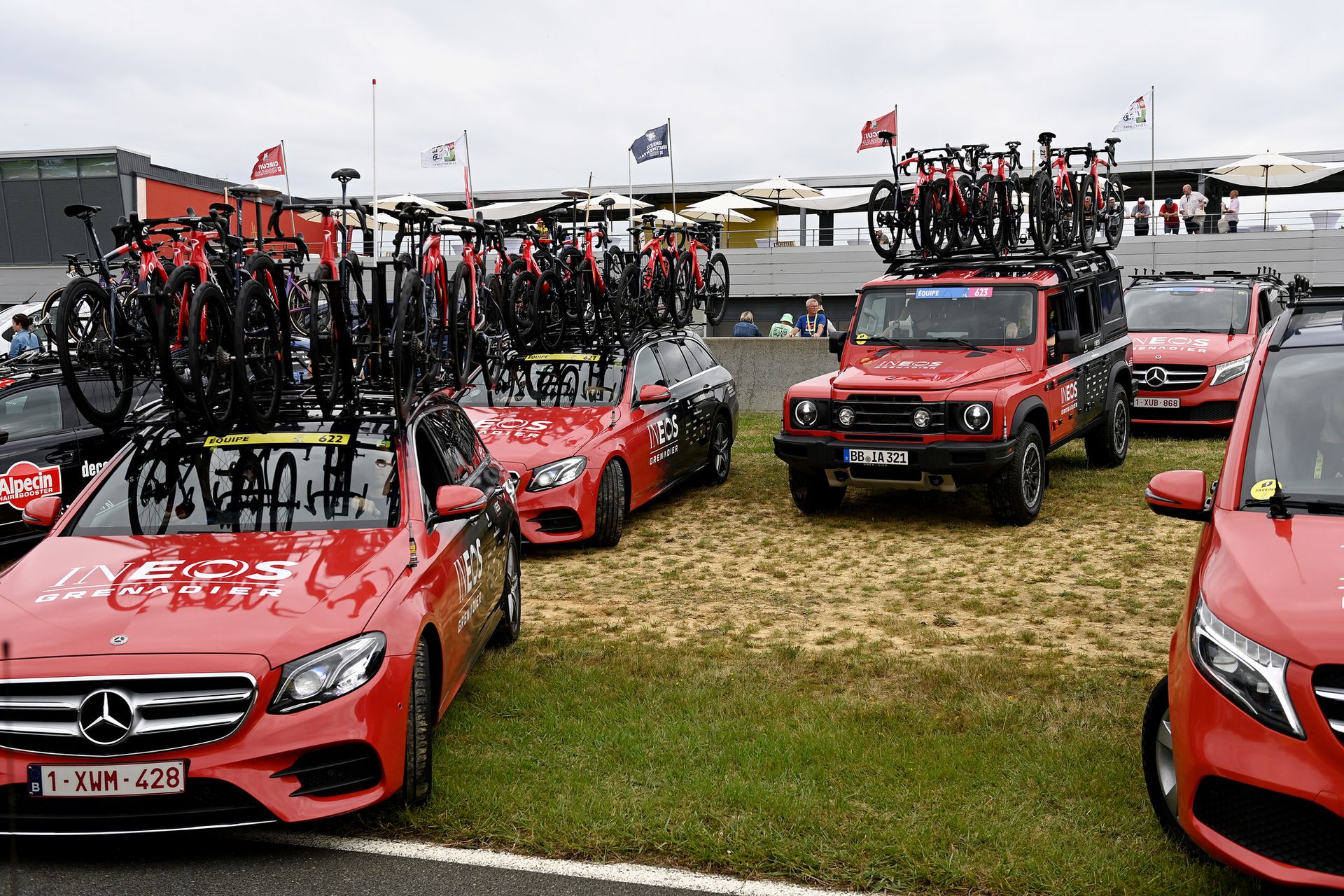 Lappartient confirmed that the decision will apply to all stakeholders of the sport, namely the UCI itself, race organizers and ultimately the second and third division teams. he conceded, however, that ProTeam and Continental might be forced beyond 2030.
To this end, the UCI has introduced a sustainability impact tracker that measures carbon emissions. Developed in collaboration with Global Climate Initiatives and 261PI over the past 18 months, all teams and competitions will be required to monitor their broadcasts with immediate effect via an online platform.
"It's easy to say you're going to cut back [but] if you're not measuring the exact same thing, if you don't know where you're starting, and if you're not providing a tool that's certified…" Lappartient said. "So it was clear to us that if we don't want some of them to flush us out – maybe they could explain that their emissions were higher or that they had data that wasn't the reality – we had to have a tracker that we can trust and they and it's something we decided to start with experts".
The tracker made its debut at the recent World Cycling Championships in Glasgow. "Instead of everyone reinventing the wheel, developing their own tools, we have a common tool that we can share with the cycling community," added Lappartient.
"For us, it was clear that the UCI should be seen as helping our shareholders. The goal is not to blame anyone, but to bring them on the journey and help them do so. They know they have to change, they're ready to improve, but we have to facilitate that by providing tools, and also for their sponsors they have to be sure there's no greenwashing."
A full interview with UCI president David Lappartient on sustainability will be published in a September edition of Cycling Weekly magazine.

#WorldTour #teams #extra #years #halve #carbon #emissions #losing #license #UCI #clarifies